Relatório de Surf, Previsão de Surf
Delaware Buscador da Ondas:
Swell com condições favoráveis de vento
United States Buscador da Ondas
Swell com condições favoráveis de vento
Procurador global de ondas


Forte swell com vento leve ou terral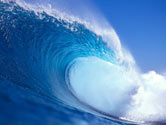 Locais de surf em <span class="im">sua área*</span>
* Nós determinamos sua localização geográfica aproximada pelo endereço de IP, o qual sugere estes spots de surf mais próximos. Clique nos nomes abaixo para ver mais informações e previsão para as ondas.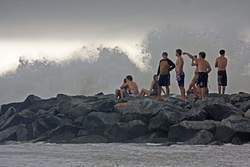 Crédito da foto: Bill Reilly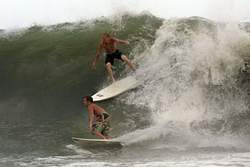 Crédito da foto: Bill Reilly

Well overhead sets on Sunday morning with clean conditions. Light easterly breeze increased and the swell moderated around high tide. More lulls. Sill good but with some easterly bump. Sunny and warm.

Coolum:

'Coolum surf: 1.4 metres(5') 10 knots SE. The S protected stretches and E facing points early on the dropping tide before the ESE winds get up. Fun ones in the outer bays at Noosa also on the dropping tide.'
Últimas críticas enviadas
Praia de Leste surf break:
"Grande extensão do litoral favorece a fortes ventos. O Pico de Matinhos é mais recomendado ou a Brava de Matinhos.
Na extensão dos balneários é possível surfar também mas mais suscetível aos ventos."

Vitor de BRAZIL - 07 Jul 2020
Matinhos surf break:
"Pico de Matinhos em dias clássicos tem uma direita perfeita com aproximadamente 800m de comprimento. Com inicio tubular e depois uma parede que vai abrindo até a areia. Já na praia Brava tem ondas pela praia toda com ondas rapidas e tubulares que abrem para os dois lados."

Rafael de BRAZIL - 22 Jun 2020
Clique aqui para ler mais 1 comentários de Matinhos ou envie o seu próprio
Canidelo surf break:
"Atualizei a informação relativa a equipamentos e consertos, pois atualmente existe a Loja (venda e reparação) do Alka Surf & Co. junto a este spot, e a escola de surf Malibu com aluguer de equipamentos."

Rui Silva de PORTUGAL - 19 May 2020
Clique aqui para ler mais 2 comentários de Canidelo ou envie o seu próprio
Uma Nota Sobre Spots Secretos
Fazendo esse site,nós procuramos incluir dados para as para de surf mundiais. Se alguém sentir que nós acidentalmente expusemos um lugar secreto,diga–nos e se concordarmos que é secreto,iremos tira-lo do ar.