Relatório de Surf, Previsão de Surf
Delaware Buscador da Ondas:
Swell com condições favoráveis de vento
United States Buscador da Ondas
Swell com condições favoráveis de vento
Procurador global de ondas


Forte swell com vento leve ou terral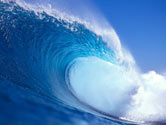 Locais de surf em <span class="im">sua área*</span>
* Nós determinamos sua localização geográfica aproximada pelo endereço de IP, o qual sugere estes spots de surf mais próximos. Clique nos nomes abaixo para ver mais informações e previsão para as ondas.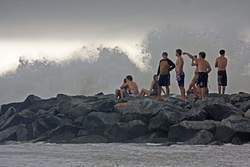 Crédito da foto: Bill Reilly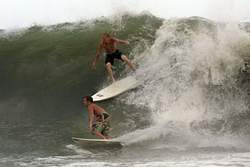 Crédito da foto: Bill Reilly

NWS Honolulu Trade winds will decrease tonight into Sunday, likely enough for a localized land and sea breeze regime to become e…

https://t.co/eWxILD2y9Y

Coolum:

'Coolum surf: 1.4 metres(5') 10 knots SE. The S protected stretches and E facing points early on the dropping tide before the ESE winds get up. Fun ones in the outer bays at Noosa also on the dropping tide.'

NWS Los Angeles Strong #RipCurrents are likely along most beach areas this holiday weekend due to building surf. Do you know how to…

https://t.co/HJvtknclfy

NWS San Diego How are the oceans looking or feeling? #LaNina is in year 2 along equatorial Pacific with below average sea surface…

https://t.co/p4U27w2CR6
Últimas críticas enviadas
Praia de Mira spot de surf:
"Eu pratico Bobyboard e para quem pratica esta modalidade tem dias que são incríveis ao nível de uma Nazaré ou a mesmo dos Supertubos, mas há outros que as condições são lastimáveis. Eu prefiro andar mais uma quilómetros até Peniche que é certo de um bom spot para boby como para surf. Em questão de alojamento está bem servido mas não aguenta se existir algum torneios, neste mês vai existir um campeonato e já está tudo lotado, tive que ir para a tocha. Em questão de refeições á escolha para todos os gostos."

Gabriel de PORTUGAL - 12 Jun 2021
Clique aqui para ler mais 1 comentários de Praia de Mira ou envie o seu próprio
Barrao spot de surf:
"Funciona somente na maré seca ou secando, maré cheia as ondas ficam mtt buraco. Para swell de leste tem uma onda de linha bem fácil e boa para manobras. De sul tem ondas bem pesadas e bem para tubos."

Lucas de BRAZIL - 23 Sep 2020
Pompeia spot de surf:
"Funciona na mare cheia. Bem constante, porém quase sempre fechando muito, ideal para bodyboard."

Lucas de BRAZIL - 23 Sep 2020
Uma Nota Sobre Spots Secretos
Fazendo esse site,nós procuramos incluir dados para as para de surf mundiais. Se alguém sentir que nós acidentalmente expusemos um lugar secreto,diga–nos e se concordarmos que é secreto,iremos tira-lo do ar.