Ver
todas as Pirates Cove fotos (16)
<
todas as fotos do Samar (24)
<
Fotos de Philippines (76)
<
Galeria de fotos do lar

Carregar nova foto para Pirates Cove | por outro lado surf break

Foto de surf Pirates Cove: 'Backyard Pirates Cove nov to march. n to ne usually at this time.' por pirates cove beach and surf resort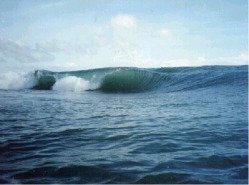 Backyard Pirates Cove nov to march. n to ne usually at this time.
Philippines | Pirates Cove
Classificação média

3.0

(Use estrelas para votar)
high tide front yard or back yard how ever u look at it.head and a half. n and ne winds blow nov to marchish. winter swells are lumpy but fun. winds are good. maybe.