Relatório de Surf, Previsão de Surf
Delaware Buscador da Ondas:
Swell com condições favoráveis de vento
United States Buscador da Ondas
Swell com condições favoráveis de vento
Procurador global de ondas


Forte swell com vento leve ou terral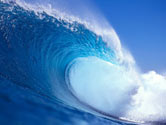 Locais de surf em <span class="im">sua área*</span>
* Nós determinamos sua localização geográfica aproximada pelo endereço de IP, o qual sugere estes spots de surf mais próximos. Clique nos nomes abaixo para ver mais informações e previsão para as ondas.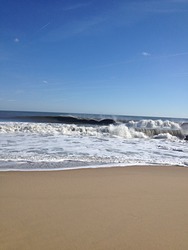 Crédito da foto: Jamie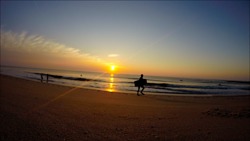 Crédito da foto: Samuel Lynch

West Coast Local

Surf on West Coast tomorrow will be 9.93ft - 11.87ft with a NNE wind at 4.55 knots. Get out there.

Third Coast Surf Elliott: 23 months old. Wetsuit evolution: Tyler>Noah>Oliver>Elliott ✌️#thirdcoastsurfshop #greatlakessurfing...

https://t.co/mV61imKXxi

Coolum:

'Coolum surf: 1.4 metres(5') 10 knots SE. The S protected stretches and E facing points early on the dropping tide before the ESE winds get up. Fun ones in the outer bays at Noosa also on the dropping tide.'

Surf Life Saving WA

Fisheries advise: tagged bronze whaler shark detected by Bickley Point (Rottnest) receiver at 04:16:00 AM on 28-Jun-2017
Últimas críticas enviadas
Cassino surf break:
"cassinero de vez em quando da umas onda.. mas mt dificil quebrar mais que 5 pés.. e se quebrar vai ser remassera"

bruno mello de BRAZIL - 29 Nov 2016
Clique aqui para ler mais 1 comentários de Cassino ou envie o seu próprio
Machico surf break:
"Bom para a iniciação de Bodyboard ou Surf,junto a Ribeira de Maré cheia no outro lado de maré baixa."

Diogo de PORTUGAL - 29 Oct 2015
Praia Grande (Ubatuba) surf break:
"Estou planejando conhecer praia Ubatuba, alguém sabe informar se água é fria?"

Estelina de BRAZIL - 14 Aug 2015
Clique aqui para ler mais 1 comentários de Praia Grande (Ubatuba) ou envie o seu próprio
Uma Nota Sobre Spots Secretos
Fazendo esse site,nós procuramos incluir dados para as para de surf mundiais. Se alguém sentir que nós acidentalmente expusemos um lugar secreto,diga–nos e se concordarmos que é secreto,iremos tira-lo do ar.