Relatório de Surf, Previsão de Surf
Delaware Buscador da Ondas:
Swell com condições favoráveis de vento
United States Buscador da Ondas
Swell com condições favoráveis de vento
Procurador global de ondas


Forte swell com vento leve ou terral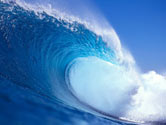 Locais de surf em <span class="im">sua área*</span>
* Nós determinamos sua localização geográfica aproximada pelo endereço de IP, o qual sugere estes spots de surf mais próximos. Clique nos nomes abaixo para ver mais informações e previsão para as ondas.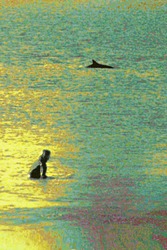 Crédito da foto: george webber

Anglet Surf Info Anglet surf report vidéo - 02 Juillet - 06h30. Houle longue W-WSW en baisse, vent side onshore modéré.

http://t.co/VNoDdJ9FDM

Anglet Surf Info Anglet le vvf à 06h30 : Houle longue W-WSW en baisse, vent side onshore modéré. -

http://t.co/vNSK2TJ09v

West Coast Local Expect at least 3.31ft of swell on the West Coast tomorrow. This is an automated tweet via

http://t.co/tjMQZRLS0a

&

http://t.co/crHhV4jy48

Bronwyn Voyce The guys from #tech #startup are rocking it! @SafetyCultureHQ's iAuditor feat. across Apple #nextgen #app

https://t.co/aVrpXcOt1c
Últimas críticas enviadas
Natadola Beach surf break:
"Natadola is a beautiful beach with excellent snorkeling. We go there most weekends. Unfortunately it is being turned into a rubbish dump. The Intercontinental and Yatule resort keep the areas in front of their properties clean and tidy, but the other side of the beach is marred and littered with rubbish dumped under the trees. I assume this is done by locals, as it's not just one or two empty containers left behind by tourists. These are big clumps of household rubbish. This can only harm the tourism industry in the long term. The same mindset can be seen when driving along the local roads (I'm not talking about Denerau or the resorts). Fiji is being turned into a rubbish dump and nobody seems to care, least of all the authorities. Such a pity!"

Christa de FIJI - 27 Jun 2015
Salisbury Beach surf break:
"Too may rules. You can not skimboard or surf until the guards leave at 5pm even though its a good wave beach to do so."

matt de UNITED STATES - 27 Jun 2015
Clique aqui para ler mais 1 comentários de Salisbury Beach ou envie o seu próprio
Fergusons Beach surf break:
"Good waves at low and high tide. Heaps of reef break around the area but mainly there is a long left that runs down the beach but that's after a long paddle. You have to get permission from the farm owner to walk through the farm to the break."

Tom Bassett-Eason de NEW ZEALAND - 27 Jun 2015
Uma Nota Sobre Spots Secretos
Fazendo esse site,nós procuramos incluir dados para as para de surf mundiais. Se alguém sentir que nós acidentalmente expusemos um lugar secreto,diga–nos e se concordarmos que é secreto,iremos tira-lo do ar.