Relatório de Surf, Previsão de Surf
Delaware Buscador da Ondas:
Swell com condições favoráveis de vento
United States Buscador da Ondas
Swell com condições favoráveis de vento
Procurador global de ondas


Forte swell com vento leve ou terral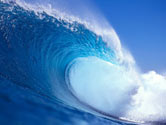 Locais de surf em <span class="im">sua área*</span>
* Nós determinamos sua localização geográfica aproximada pelo endereço de IP, o qual sugere estes spots de surf mais próximos. Clique nos nomes abaixo para ver mais informações e previsão para as ondas.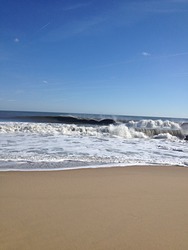 Crédito da foto: Jamie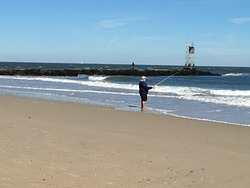 Crédito da foto: J. Lillibridge

Bali Surf Camp:

'Padang-Padang surf report: Beginner group went to Black Stone beach Nusa Dua this morning and were rewarded with good conditions. Offshore wind, waist to chest high waves, really good conditions for beginner group to surf (see photos). Beginner group will go to Nusa Dua for the second session. Intermediate group patrolled Geger this morning for the first session and were rewarded with perfect conditions. Offshore winds, clean waves, shoulder to head high and everyone had fun sessions, intermediate group went to Nusa Dua for the second session.'

Surf Life Saving WA

Cont - shark sighted 50m offshore , 200 mtrs Sth of a/a tracking South Mufflers Surfing Spot, south of Yallingup.

Surf Life Saving WA

SLS Westpac Heli report 2.5m unknown sp. shark sighted 10:45hrs 07/02 Mufflers Surfing Spot, south of Yallingup, Cont

SurfRaconteur Epic footage from the Mangawhai Bowl Jam skate comp yesterday!

https://t.co/muwFkVDbLy

#Surf #Skate #ShredTilYaDead
Últimas críticas enviadas
Machico surf break:
"Bom para a iniciação de Bodyboard ou Surf,junto a Ribeira de Maré cheia no outro lado de maré baixa."

Diogo de PORTUGAL - 29 Oct 2015
Praia Grande (Ubatuba) surf break:
"Estou planejando conhecer praia Ubatuba, alguém sabe informar se água é fria?"

Estelina de BRAZIL - 14 Aug 2015
A Ver o Mar surf break:
"Aver-o-mar tem alguns spots de surf que funcionam muito bem de mar grande,alguns dos quais ainda não foram surfados por alguem. Tem dois spots consistentes de verão com fundo de rochas e um outro com fundo misto de rocha e areia que quando está a funcionar é um pico triangular com a direita mais comprida, mas tambem mais mole e a esquerda é mais vertical mas mais curta."

gilberto nunes de PORTUGAL - 08 Apr 2015
Uma Nota Sobre Spots Secretos
Fazendo esse site,nós procuramos incluir dados para as para de surf mundiais. Se alguém sentir que nós acidentalmente expusemos um lugar secreto,diga–nos e se concordarmos que é secreto,iremos tira-lo do ar.
New for December 2015: Use the [+][-] and arrow controls in the forecast maps to zoom right into your local area. (Dans le site de fr bientôt.) En el sitio web es pronto. (No site do pt breve.)