Relatório de Surf, Previsão de Surf
Delaware Buscador da Ondas:
Swell com condições favoráveis de vento
United States Buscador da Ondas
Swell com condições favoráveis de vento
Procurador global de ondas


Forte swell com vento leve ou terral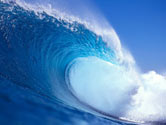 Locais de surf em <span class="im">sua área*</span>
* Nós determinamos sua localização geográfica aproximada pelo endereço de IP, o qual sugere estes spots de surf mais próximos. Clique nos nomes abaixo para ver mais informações e previsão para as ondas.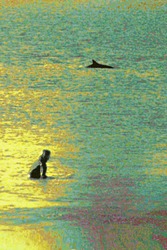 Crédito da foto: george webber

Lacanau Surf Info Lacanau Surf Report Vidéo - Mercredi 27 Mai 11H30 Houle longue NW en baisse, vent side onshore faible à modéré....

http://t.co/QEgKeKWs8M

Woodies Surf Shop (Portrush) West this morning at 10am. Plenty of surf. It's bang on low tide so it will be getting bigger as the tide pushes...

http://t.co/Gx96asjQhR

NWS Miami Easterly wind flow continues leading to High Risk Of Rip Currents East Coast Beaches. Mostly Dry weather today. #flwx

http://t.co/MheHXWy2LP

Waves Surf School Surf report on Wed 27th May. Constantine bay is about 1 to maybe 2ft on the sets, offshore & clean.

http://t.co/7optaseRi2
Últimas críticas enviadas
Sollys surf break:
"Watch out for freak closeout death sets...and Heavy heavy locals "SPS"!!! some are really really nasty guys!!"

silver69 de SOUTH AFRICA - 26 May 2015
Clique aqui para ler mais 1 comentários de Sollys ou envie o seu próprio
Rodanthe Pier surf break:
"Parking is no longer available at the pier for surfing, kayaking, or kiteboarding. Towing will be enforced. The nearest parking is by the water plant approximately 1 mile north off hwy 12. Also, anyone surfing within 300 feet of the pier will be subject to being cited by Dare County sheriff's office. "

Rodanthe Pier Management de UNITED STATES - 25 May 2015
E-Bay surf break:
"Traditional beach resort on the stunning, hidden island of Nyang-Nyang. The camp can sleep up to 10 people and provides a traditional feel with modern facilities. Accompanied by an Indonesian family atmosphere, Camp Siberut offers a unique and memorable stay. The Mentawai Islands have plenty of amazing surf and breaks such as E'bay, Beng-Beng, Nipussi and Pitstop are all within walking distance from camp. With white sandy beaches, palm trees and coral reefs.

contact handra_harbi@yahoo.com
+6281374006060"

handra de INDONESIA - 24 May 2015
Uma Nota Sobre Spots Secretos
Fazendo esse site,nós procuramos incluir dados para as para de surf mundiais. Se alguém sentir que nós acidentalmente expusemos um lugar secreto,diga–nos e se concordarmos que é secreto,iremos tira-lo do ar.