Relatório de Surf, Previsão de Surf
Delaware Buscador da Ondas:
Swell com condições favoráveis de vento
United States Buscador da Ondas
Swell com condições favoráveis de vento
Procurador global de ondas


Forte swell com vento leve ou terral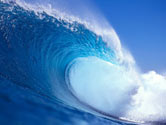 Locais de surf em <span class="im">sua área*</span>
* Nós determinamos sua localização geográfica aproximada pelo endereço de IP, o qual sugere estes spots de surf mais próximos. Clique nos nomes abaixo para ver mais informações e previsão para as ondas.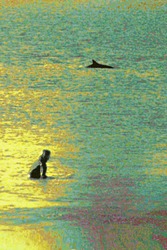 Crédito da foto: george webber

Lacanau Surf Info Houle longue W-WNW en hausse, vent side onshore faible à modéré... SURF REPORT réactualisé avec PHOTOS,...

http://t.co/4LNpRnm26X

Woodies Surf Shop (Portrush) Few more sidewalk surfers in store now.

http://t.co/IF0ixSUSaD

Troggs Surf Shop fingers crossed we might get a bit of a wave off this, however I think the centre of the low is a bit too far...

http://t.co/hITPhi3Y7S

Troggs Surf Shop

can anyone give my friend a lift this weekend from Portrush to dublin???
Últimas críticas enviadas
Pyramid Rock surf break:
"This is a reliable but marginal wave - catches trade swell and is usually onshore. However - it is on a US Marine Corps base. As of summer 2015, it has become nearly impossible to get on this base unless you are active duty MC and live on base, or you have a contractor pass to work on base. It's even gotten hard for other US Military branch active duty and retired personnel to get on this base. So I guess the crowds are probably pretty good - no one can get on!

"

Dave D de UNITED STATES - 02 Aug 2015
Clique aqui para ler mais 1 comentários de Pyramid Rock ou envie o seu próprio
Anna Maria Key surf break:
"One of the few places on the west coast that will be surfable in the summer. The sandbar will create a rideable wave during periods near low tide. Longboards are rideable all year long. 9 footers are standard during the summer. Fall and winter are typically shortboard season although the water gets colder. I am running a 6'3" at that time. Pockets of surf all over. Tide dependant."

Mike de UNITED STATES - 21 Jul 2015
Point Leo surf break:
"This is a great little surf break which accommodates for beginners to advanced surfers. It is a great place to learn in summer as the surf is relatively small. Winter is defiantly the best season to surf here, however when the waves reach 2+ meters and a large tide is on it's way in, it can be near impossible to get out to the break. When the surf is big it stops you from taking short-cuts forcing you to paddle all the way up the point to the break instead of walking all the way up the point and paddling a short distance to the take-off zone. This sort-cut cannot be used when the surf is big as there is a fairly heavy shore break over rock where this is. All in all a great fun wave!"

Jake de AUSTRALIA - 15 Jul 2015
Uma Nota Sobre Spots Secretos
Fazendo esse site,nós procuramos incluir dados para as para de surf mundiais. Se alguém sentir que nós acidentalmente expusemos um lugar secreto,diga–nos e se concordarmos que é secreto,iremos tira-lo do ar.