Relatório de Surf, Previsão de Surf
Delaware Buscador da Ondas:
Swell com condições favoráveis de vento
United States Buscador da Ondas
Swell com condições favoráveis de vento
Procurador global de ondas


Forte swell com vento leve ou terral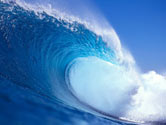 Locais de surf em <span class="im">sua área*</span>
* Nós determinamos sua localização geográfica aproximada pelo endereço de IP, o qual sugere estes spots de surf mais próximos. Clique nos nomes abaixo para ver mais informações e previsão para as ondas.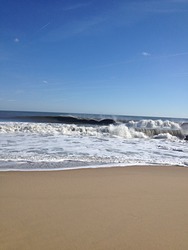 Crédito da foto: Jamie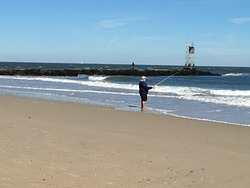 Crédito da foto: J. Lillibridge

NWS Melbourne #TD2 is now TS #Bonnie. This system will keep rip current risk elevated along FL east coast this #MemorialDayWeekend

https://t.co/lwiq3fAwmo

Coolum:

'Coolum surf: 1.4 metres(5') 10 knots SE. The S protected stretches and E facing points early on the dropping tide before the ESE winds get up. Fun ones in the outer bays at Noosa also on the dropping tide.'

Kauai Beach Guide

The S shore surf needs caution. All other shores of #Kauai look good. Download the FREE app created to help save lives: Kauai Beach Guide.

West Coast Local

Didn't expect so much swell today. Scored two epic, uncrowded sessions. Plenty tubes and long fast lefts. ☺
Últimas críticas enviadas
Machico surf break:
"Bom para a iniciação de Bodyboard ou Surf,junto a Ribeira de Maré cheia no outro lado de maré baixa."

Diogo de PORTUGAL - 29 Oct 2015
Praia Grande (Ubatuba) surf break:
"Estou planejando conhecer praia Ubatuba, alguém sabe informar se água é fria?"

Estelina de BRAZIL - 14 Aug 2015
A Ver o Mar surf break:
"Aver-o-mar tem alguns spots de surf que funcionam muito bem de mar grande,alguns dos quais ainda não foram surfados por alguem. Tem dois spots consistentes de verão com fundo de rochas e um outro com fundo misto de rocha e areia que quando está a funcionar é um pico triangular com a direita mais comprida, mas tambem mais mole e a esquerda é mais vertical mas mais curta."

gilberto nunes de PORTUGAL - 08 Apr 2015
Uma Nota Sobre Spots Secretos
Fazendo esse site,nós procuramos incluir dados para as para de surf mundiais. Se alguém sentir que nós acidentalmente expusemos um lugar secreto,diga–nos e se concordarmos que é secreto,iremos tira-lo do ar.
Do you have old images of surf? Simply upload them to the photo gallery and we will search our vast archive of forecasts and display the open water swell sizes, directions and periods, as well as wind and tide at the time of the image. It's a really useful way of knowing what to look for in the forecast tables.