Relatório de Surf, Previsão de Surf
Texas Buscador da Ondas:
Swell com condições favoráveis de vento
United States Buscador da Ondas
Swell com condições favoráveis de vento
Procurador global de ondas


Forte swell com vento leve ou terral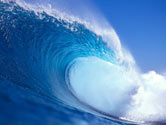 Locais de surf em <span class="im">sua área*</span>
* Nós determinamos sua localização geográfica aproximada pelo endereço de IP, o qual sugere estes spots de surf mais próximos. Clique nos nomes abaixo para ver mais informações e previsão para as ondas.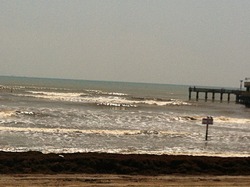 Crédito da foto: Krsnadasa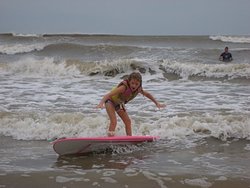 Crédito da foto: Tony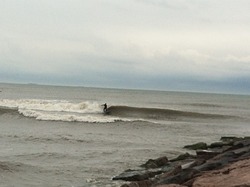 Crédito da foto: Krsnadasa

Coolum:

'Coolum surf: 1.4 metres(5') 10 knots SE. The S protected stretches and E facing points early on the dropping tide before the ESE winds get up. Fun ones in the outer bays at Noosa also on the dropping tide.'
Últimas críticas enviadas
Canidelo surf break:
"Atualizei a informação relativa a equipamentos e consertos, pois atualmente existe a Loja (venda e reparação) do Alka Surf & Co. junto a este spot, e a escola de surf Malibu com aluguer de equipamentos."

Rui Silva de PORTUGAL - 19 May 2020
Clique aqui para ler mais 2 comentários de Canidelo ou envie o seu próprio
Praia da Tocha surf break:
"Raramente se pode dizer que está muito bom apesar de também ter dias desses. Normalmente muito ventoso e correntes fortes."

Rafael de PORTUGAL - 27 Nov 2019
Meridien surf break:
"Uma das melhores Ondas de Salvador ,o spot
quebra perfeitamente so 3 ou 4 vezes no ano
podendo achar algumas condiçoes nao muito regulares nos dias ruins ,mais ondas fortes e uma energia espetacular
com um visual magnifico ,podendo ver o rio vermelho
ondina e farol da barra ,para entrar no pico é presciso
muito conhecimento ,pois a remada é de ate´ 7 minutos para chegar ao out side ,o spot oferece 4 sessoes ,fundo de pedra e areia ,oferecendo até 10 ou mais manobras aja perna rsrs ...nascido e criado na regiao ,surfo a 15 anos no Meridien (nome popular TORREFAÇAO ) na década de 1980
tinha Uma fábrica de café em frente ao pico ,que faziam a torrefaçao de café!!! a loja de surfe mais proxima
é da familia surfe no inicio ladeiro do Rio vermelho prox a dinha do acaraje ,acessorios para surfe
e consertos de pranchas ."

italo Rosa de BRAZIL - 18 Aug 2017
Uma Nota Sobre Spots Secretos
Fazendo esse site,nós procuramos incluir dados para as para de surf mundiais. Se alguém sentir que nós acidentalmente expusemos um lugar secreto,diga–nos e se concordarmos que é secreto,iremos tira-lo do ar.