Relatório de Surf, Previsão de Surf
Delaware Buscador da Ondas:
Swell com condições favoráveis de vento
United States Buscador da Ondas
Swell com condições favoráveis de vento
Procurador global de ondas


Forte swell com vento leve ou terral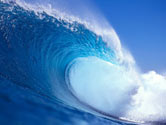 Locais de surf em sua área
* Nós determinamos sua localização geográfica aproximada pelo endereço de IP, o qual sugere estes spots de surf mais próximos. Clique nos nomes abaixo para ver mais informações e previsão para as ondas.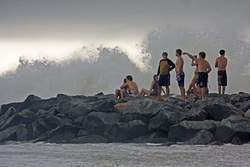 Crédito da foto: Bill Reilly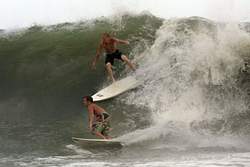 Crédito da foto: Bill Reilly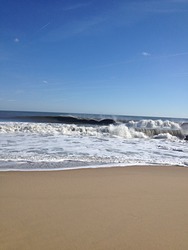 Crédito da foto: Jamie

Woodies Surf Shop (Portrush)

Sorry folks video wouldnt load. Lows at 11.58. Highs at 17.40. You need to be tucked in here at east to..

Surf World Surf Shop

Thursday morning surf report. The Peak is 3ft with an onshore wind. Rossnowlagh best option for a wave today

PorthcawlSurf (School & Hire)

9am Thursday. Still windy. Tide is still dropping and we have a very messy 2-3ft at Rest Bay. It will get bigger but stay messy as the tide pushes in this afternoon giving us a real messy 3-4ft. Coney Beach should be worth a look around high tide. a sheltered 3ftish. Avoid at low to mid tide, the rip will be bad. Actual Wavebouy 4ft 12sec High Tide 5pm

West Coast Surf:

'Porth Neigwl: The wind continued onshore from the wsw this morning. Choppy waves were waist to chest high as the tide pulled back.'
Últimas críticas enviadas
Meridien surf break:
"Uma das melhores Ondas de Salvador ,o spot
quebra perfeitamente so 3 ou 4 vezes no ano
podendo achar algumas condiçoes nao muito regulares nos dias ruins ,mais ondas fortes e uma energia espetacular
com um visual magnifico ,podendo ver o rio vermelho
ondina e farol da barra ,para entrar no pico é presciso
muito conhecimento ,pois a remada é de ate´ 7 minutos para chegar ao out side ,o spot oferece 4 sessoes ,fundo de pedra e areia ,oferecendo até 10 ou mais manobras aja perna rsrs ...nascido e criado na regiao ,surfo a 15 anos no Meridien (nome popular TORREFAÇAO ) na década de 1980
tinha Uma fábrica de café em frente ao pico ,que faziam a torrefaçao de café!!! a loja de surfe mais proxima
é da familia surfe no inicio ladeiro do Rio vermelho prox a dinha do acaraje ,acessorios para surfe
e consertos de pranchas ."

italo Rosa de BRAZIL - 18 Aug 2017
Cassino surf break:
"cassinero de vez em quando da umas onda.. mas mt dificil quebrar mais que 5 pés.. e se quebrar vai ser remassera"

bruno mello de BRAZIL - 29 Nov 2016
Clique aqui para ler mais 1 comentários de Cassino ou envie o seu próprio
Machico surf break:
"Bom para a iniciação de Bodyboard ou Surf,junto a Ribeira de Maré cheia no outro lado de maré baixa."

Diogo de PORTUGAL - 29 Oct 2015
Uma Nota Sobre Spots Secretos
Fazendo esse site,nós procuramos incluir dados para as para de surf mundiais. Se alguém sentir que nós acidentalmente expusemos um lugar secreto,diga–nos e se concordarmos que é secreto,iremos tira-lo do ar.